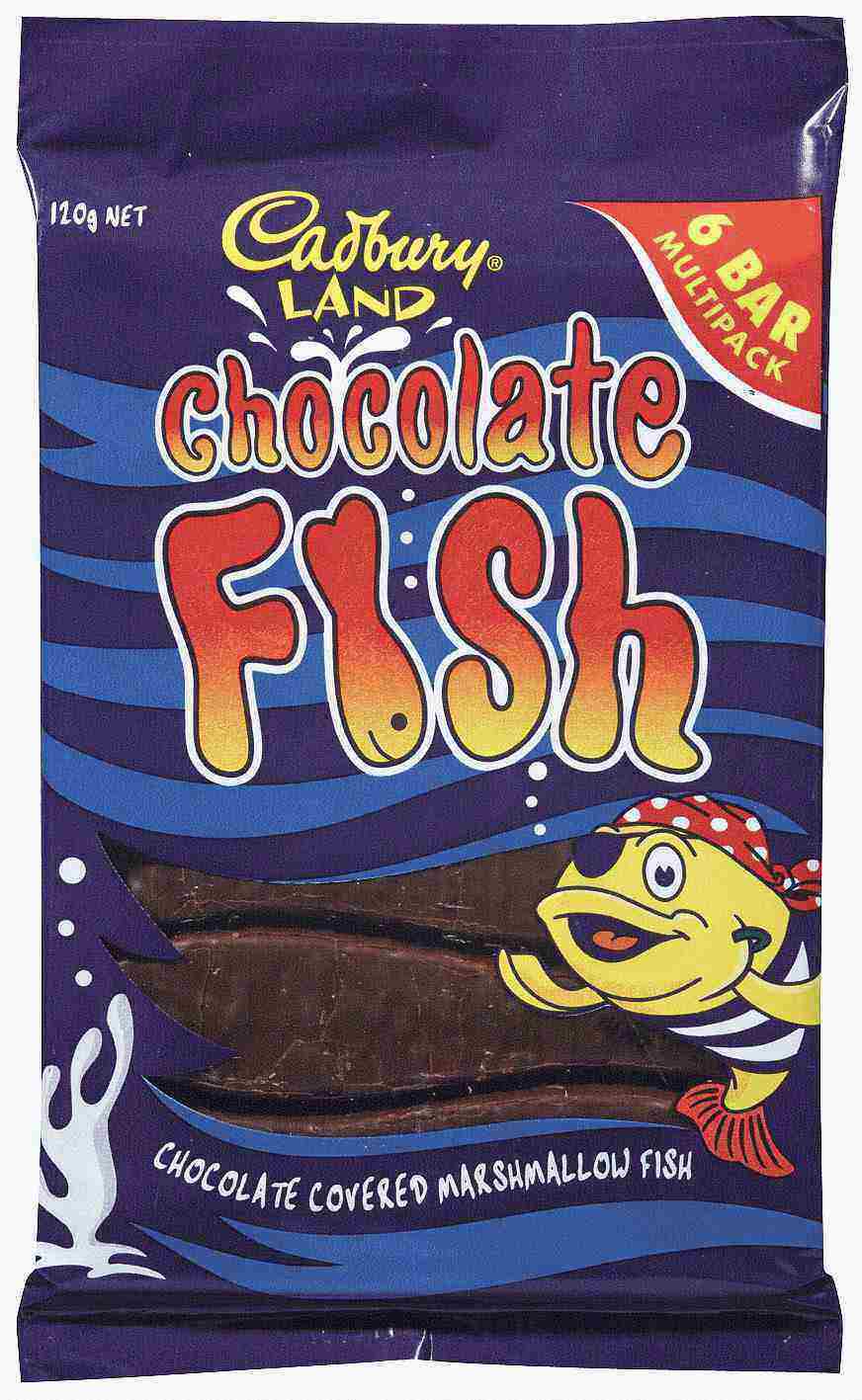 I've been giving out this URL in anticipation of my departure, and everyone always wants to know what a chocolate fish is exactly. Candy fish in the United States are of the Swedish variety, perhaps hard candy if you're feeling devilish, but never chocolate. The term doesn't mean very much over here.

In New Zealand, on the other hand, chocolate fish are readily available as a well-known confectionary made of chocolate-coated marshmellow. People living there, who are nicknamed "Kiwis" since it's easier to say than "New Zealander," give each other chocolate fish as recognition for a thank you or a job well done, so there's an element of good luck associated with them. In this regard, they are so popular that the phrase "give that man a chocolate fish" is in the common culture.

Or at least, that's what I've heard. I have never been to New Zealand, so it might be complete drivel made up by the Kiwis to make the rest of us all jealous that we don't have cool things like chocolate fish to give each other for jobs well done. I will arrive there next week, though, and verifying the existance of the chocolate fish is on the to-do list. Confirming the marshmellow center, of course, the point immediately following.

So anyway, if you've read this far welcome to the blog. With luck I will continue to post my adventures, you will find it interesting enough to keep reading, and I won't lose touch with everyone left behind in the States. Who knows? If I do a good enough job of it, maybe someone will be nice enough to give me a chocolate fish!